The four warrants of Christmas
Nanaimo, Wanted Warrant
2021-12-14 08:52 PST
File # 2021-18010
Keeping with the tradition of it's better to give than to receive, we present four Nanaimoites who have allegedly been naughty this year, and in past Christmases. If you have information on any one of these four, please give us a call. There's always room in our house for those who have been naughty.
29-year-old Stevie Pirart Nanaimo file # 2019-18010: Pirart is wanted for Possession of Stolen Property, Obstruction and Fraud. The charges stem from an incident in June of 2019 in which Pirart was found in a vehicle stuffed with alleged stolen property. She denied any knowledge of said items and may have provided a false name to investigators. Pirart has several Fail to comply warrants also, which brings her arrest warrants to an even ten, which is not something to brag about.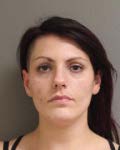 Pirart is well known to Mounties up and down the Island. She is Caucasian 5 ft.9. 150 pounds, with brown hair and brown eyes. Of note, she has a tattoo on her left forearm of flowers.
48-year-old Wanda Amos Nanaimo file # 2019-48581 In December of 2019, Amos aka The Porch Pirate, allegedly stole an Amazon package from a front step of a home in December of 2019. Amos doesn't like appearing in Nanaimo Provincial court hence there have been several Fail to Appears issued in the past couple of years.
Amos is Indigenous 5 ft. 6, 140 pounds with long black hair and brown eyes.
55-year-old Joseph Bellon Nanaimo file # 2021-23862 Bellon is wanted for Assault. It is alleged that in June of 2019, Bellon and got into a heated verbal disagreement with a cyclist. At one point Bellon decided to give the victim a good shove causing the victim to tumble backwards off his bike and sustain numerous bumps, scrapes and bruises.
Bellon is Caucasian, 6 ft. 180 pounds and his hair is worn unkempt. He wears dark colors and walks hunched over.
34-year-old Michael Heywood Nanaimo file # 2019-29576 Heywood is wanted for Break and Enter and Mischief under $5000. It's alleged that on August 7, 2021, Heywood broke into a home in Nanaimo, drank some booze, ate the homeowners food then smoked crack, before deciding it was time to leave. Upon exiting he was promptly arrested by attending Mounties.
Heywood is Caucasian, 5 ft. 11 and 170 pounds with short brown hair and green eyes, and of no fixed address.
If you have information on anyone of these four individuals, please call the Nanaimo RCMP non-emergency line at 250-754-2345, and provide their respective file numbers.

Merry Christmas, Happy Holidays, Happy Festivus!

Released by

Cst. Gary O'Brien

Media Relations Officer
Nanaimo RCMP
303 Prideaux St, Nanaimo, BC V9R 2N3
Office: 250-755-4460 Ext. 4533
Cell: 250-713-0701
Fax: 250-755-3238


Email: gary.obrien@rcmp-grc.gc.ca
Website: nanaimo.rcmp-grc.gc.ca

Follow Us: