We're hiring 9-1-1 Police Dispatchers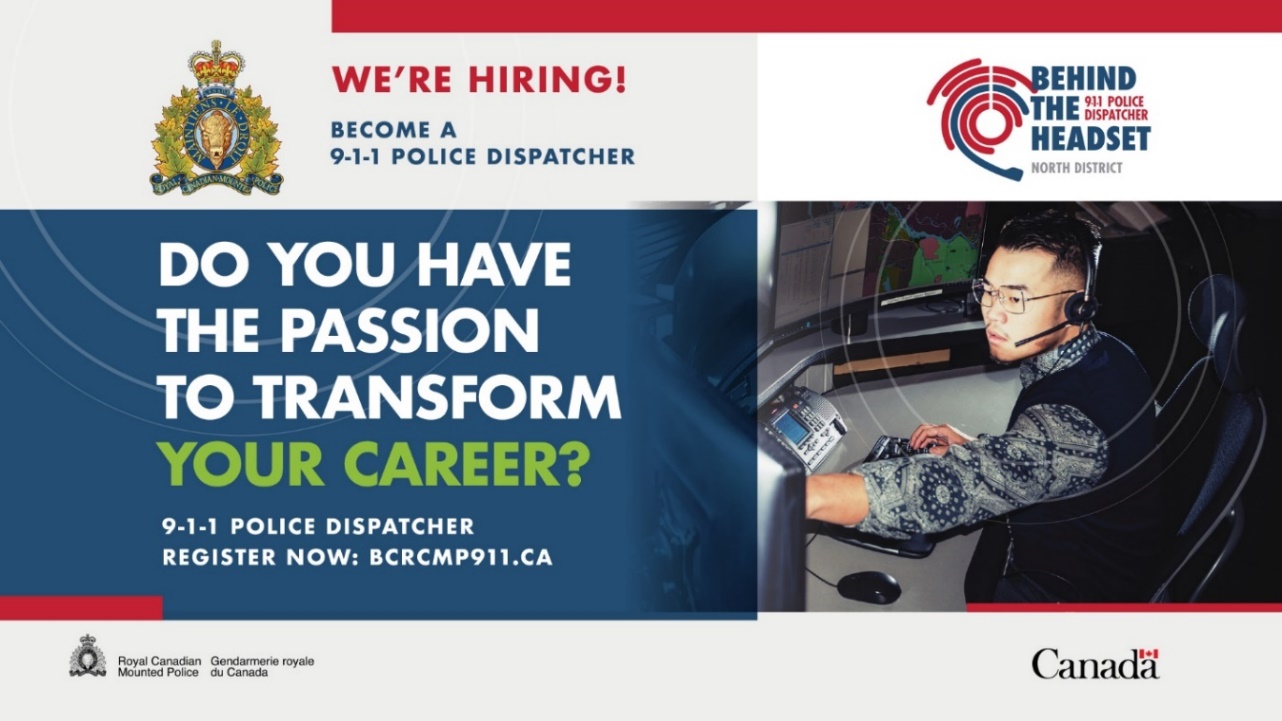 We're looking for motivated people to join our team of first responders who are passionate about helping people and serving their community. You could be the calm, professional, reassuring voice who help callers in an emergency. If you know how to multitask and are able to make important decisions quickly, this may be the career for you.
9-1-1 Police Dispatchers work behind the scenes to support police officers. They carry out the research required to provide critical information to police about what is happening and who is involved in the incident before they arrive on scene. They are an integral part of the first responders' team.
Our four BC RCMP 9-1-1 Police Dispatch Centres maintain 24-7 coverage, 365 days of the year. There are centres located in Prince George, Kelowna, Courtenay and Surrey. More than 300 men and women police dispatchers serve as the first point of contact for BC residents. They are the link that connects the community to RCMP services. 9-1-1 Police Dispatchers are the first of the first responders.
Our full-time training program takes approximately 9-12 months to complete and designed to provide you with the knowledge and skills to keep callers calm during emergencies and to gather as much information as possible to ensure both the public and officers safety. You will receive full health and dental care plans, disability insurance and a pension plan.
Building your career of a lifetime is attainable. We offer exciting career pathways in coaching, training and leadership.
If you want to learn more, visit What we do.
How do you join our team? Start by taking the self-evaluation questionnaire to discover if this is the right career for you.