We're hiring!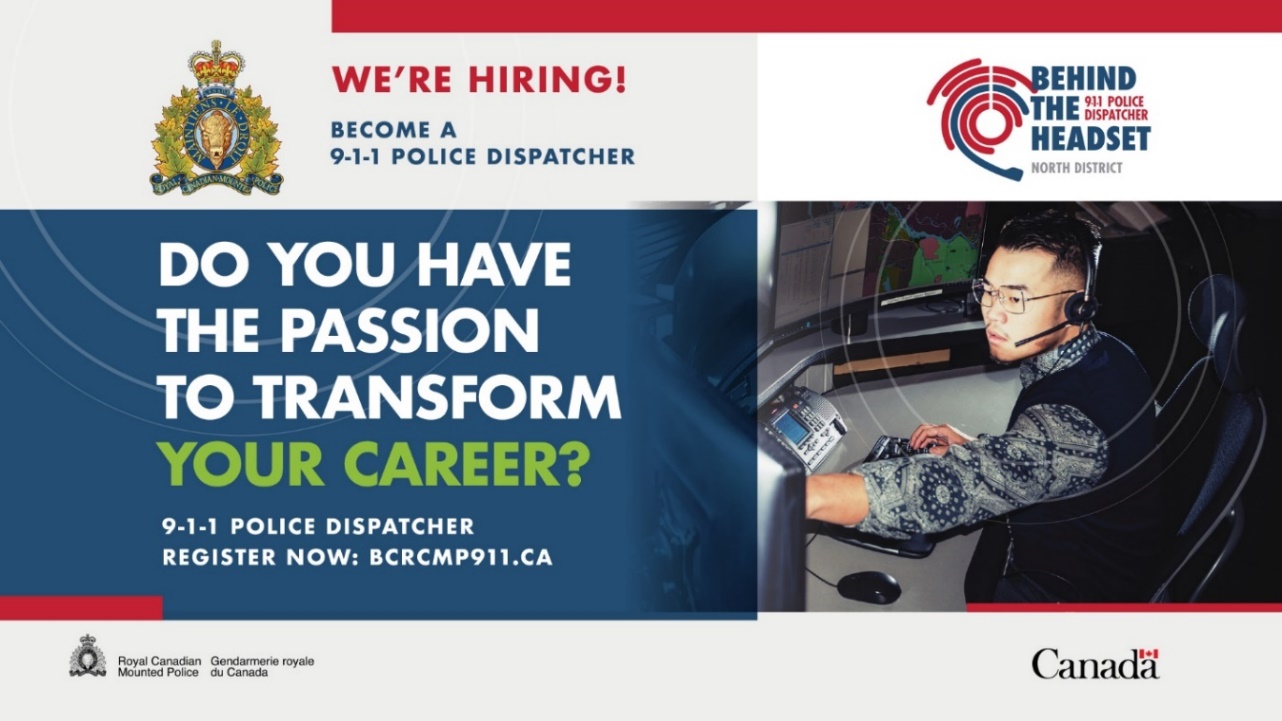 We're looking for confident and considerate people to join our team of 9-1-1 Police Dispatchers at BC RCMP.
You have a great attitude and willingness to do what it takes to get the job done and serve your community.
You have excellent communication skills and a strong ability to multi-task.
You are well organized and have great attention to detail.
You have an outstanding work ethic and enjoy working in a large team environment.
If this sounds like you – we'd love to hear from you!
9-1-1 Police Dispatchers are the link between the public and the police. We play a vital role in connecting people seeking the help from BC RCMP during an emergency.
Connecting people in need of help in an emergency to BC RCMP is a vital role of the 9-1-1 Police Dispatcher.
Quite simply, 9-1-1 Police Dispatchers save lives. We are an integral part of the team of first responders.
We have a dedicated and hard-working team and we are looking for people who are seeking meaningful work.
Learn more about a day in the life of a 9-1-1 Police Dispatcher. Discover why our Police Dispatchers live their passion and love what they do.
Learn more about what we do.
Perks of working for BC RCMP:
Wonderful workplace culture
Career advancement and mobility opportunities
Competitive compensation package
Extended health and dental benefits for you and your family
Great maternity and parental benefits
Lifetime pension
Get paid while you train; continuing education
To join our team, start by signing up for a Career Presentation to discover if this is the right career for you.