Behind the headset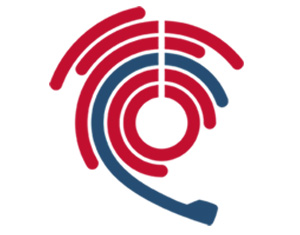 Learn more about a day in the life of a 9-1-1 Police Dispatcher. Discover why our Police Dispatchers live their passion and love what they do.
More than a voice at the end of the line
Sharla Duchscherer always knew she wanted to be in policing. She wanted to help people get the assistance they needed and to know that she was valued for the work she did.
Sharla has been a 9-1-1 Police Dispatcher for 15 years and is currently the Recruiter for the North District 9-1-1 Police Dispatch Centre in Prince George. Sharla is passionate about the work she does and is very proud to work in police services, supporting RCMP officers on the road, ensuring police and public safety.
You have to care about people—people you've never met—and want to be there to help them. You need to have an empathic nature, says Sharla.
We are here to serve the public, says Sharla. I feel rewarded making a difference in someone's life, no matter how small.
The role of the dispatcher is multifaceted, and we answer 9-1-1 emergency as well as the non-emergency calls that come into the Centre. In addition to assisting callers during an emergency, educating the public on the role of police in relation to public safety is also part of what we do.
Even if the caller didn't understand how policing or the law worked, she explained the system so the caller understood.
For example, Sharla would receive a call asking for something that was not a police matter, such as a custody issue, which falls under family law.
If we just said, the police don't do that, and end the call, it is not a good reflection of what we do and what we are here for, says Sharla. But, if I take the time to explain the difference between family law and criminal law, the caller will then understand that the police only deal with criminal law. Family law issues are the responsibility of the Ministry of Children and Family Development and the caller would need to contact their legal council. Unless there is endangerment to the child or if there is a court order enforceable by the RCMP, the police would not attend.
Knowing that I am there for someone, sending them the help they need, is the reward for doing this job, says Sharla. It's not an easy job. Not everyone can do it. It's not a Monday to Friday 9-5 job. Crime does not stop at 5:00 p.m. or on weekends.
People don't see us, adds Sharla. We are only the voice at the end of the line. But callers know that police dispatchers are there to get them help no matter what the situation is. It's our job to keep the public and our police officers safe.
For many, when you start working in the 9-1-1 police dispatcher environment, you are tested. You need to build resilience and learn how to self-assess how this job affects your life, but the reward is worth it. Dispatchers learn how to manage it.
Sometimes the end result is so rewarding because everything turns out alright. Unfortunately, that is not always the case.
But that is what fuels us—that's what makes us tick, adds Sharla.
That is what she tells her new recruits. You have to have a passion for excellence, be able to make important decisions very quickly, know how to prioritize and not be rattled by constant change. You have to have a strong work ethic.
What you need is 'grit', says Sharla. This is a critically important job. You have to be ready because, when the rubber meets the road, you have to be on it. There is little room for error. You have to trust your training and know that what you've been taught is what you will need to know in any given situation.
Things are never black and white in the policing world. Things are very grey. The 9-1-1 RCMP Police Dispatch training program teaches police dispatchers how to dig into that grey and get the facts as quickly as they can to not only help the callers, but the police officers as well, so they know what situation they are facing.
We want our police officers to go home to their families at the end of their shift; and for callers to know we will do everything we can to ensure their safety, says Sharla.
To be a successful police dispatcher, you have to have drive and passion; you have to want to make a difference and be committed to public safety.
It's important to know that you will be hearing about someone else's crisis and you are trained how you will respond.
North District 9-1-1 Police Dispatch Program is actively looking for new recruits. The first step is to visit the BCRCMP911.ca website where the entire process is outlined. The application process has eight steps: 9-1-1 Police Dispatcher Application Process chart.
We always encourage people to start by taking the self-evaluation questionnaire called, Is this career right for you? says Sharla. It's a good tool as it gives you an idea of the kind of attributes we are looking for. It also makes you self-reflect and determine if you would like to be part of this highly active, dynamic environment.
The next step is to attend the Career Presentation. It's a valuable overview of the application process and the importance this job. There are audio clips of real 9-1-1 calls so people have a better sense of what it's really like and what to expect. It reviews the training, the pay and benefits, but it also touches on lifestyle, what it's like to be a shift worker and about the collaborative culture at the Operational Communications Centre. After the presentation, there is a one-on-one session for people who have specific questions.
People come into this role from all walks of life. It's a career, not a job. Once you are here and assist callers in their time of need, it becomes something that runs in your veins.
Laughter is a big part of what we do, says Sharla. We have a caring culture at the 9-1-1 Police Dispatch Centre. It's like our second family. We have to laugh and work as a team. We cannot do this job alone, we support our co-workers at all times. That's what keeps up our morale. We hear amazing things over our headset—some really great things—as well as the challenging calls. To be part of a good team of colleagues is so gratifying.
Dispatchers are truly the first of the first responders.
Unlike the police officers, no one sees us, says Sharla. But, we are link the caller to the officer. We are like the front line of the army that first to scout out what's happening up ahead and come back to advise the troops, in our case, the officers. We make the connection between what the caller is telling us and the information the attending officer needs to know to respond to the call effectively. They must have as much information as possible to ensure the public's safety, while safeguarding their own protection.
Dispatchers are more than just the voice at the other end of the line. They are the lifeline.
---
We're a family
As a child, Christina wanted to be a police officer. Years later, a friend suggested that she would be a good 9-1-1 Police Dispatcher since Christina had a strong work ethic and could easily multitask. Becoming a dispatcher was never on her radar growing up. Christina decided to attend a Career Presentation to learn more about the career and then quickly applied to the 9-1-1 Police Dispatch Program.
She expected that the job would primarily be about helping people. However, once she became a police dispatcher, it opened her eyes to what is really going on behind the scenes.
You see something posted on social media or the news, says Christina. But you don't realize how much more there is to the story.
The typical scene in the movies is of someone screaming or crying when they call 9-1-1. It is far different from that. Sometimes you get the highest priority calls coming in on the non-emergency line.
A dispatcher could be on a non-emergency call and talking to someone about their car that has been vandalized. The next 9-1-1 call could be about an intense emergency with multiple people affected. At that point, dispatchers jump into action and dispatch the police to the scene, all the while calmly speaking to the person on the 9-1-1 call, asking them to stay on the call until the police arrive. Simultaneously, the police might call the dispatcher and request that they dispatch multiple police services, such as the Police Service Dogs or the Explosives Disposal Unit to the scene. As they switch back and forth between the caller and the police, dispatchers must remember all of the demands and calls for support.
I thrive in that environment, says Christina. I absolutely love it when we are really busy. With multiple concurrent calls, dispatching police, listening to the radio.
Christina sets high standards for herself and is diligent to ensure accuracy and that no details are missed.
While Christina is someone who tends not to remember calls at the end of the day, she has had a few that were a bit unusual.
Christina answered a 9-1-1 call from a man who was panicked. She could hear it in his voice. By his tone, she thought someone had been shot. She confirmed his location and then the man told her that there was a deer walking through his cul-de-sac in the suburbs! She asked if he had recently moved to the area. He laughed and asked her how she could tell. She said that they had a great deal of deer in the area and he'd be seeing a lot more of them. They both laughed and she then advised him to call the BC Conservation Officer Service next time.
Here's another example of how people may sound one way but the situation calls for a different reaction. She received a call from a man who sounded very calm as he explained that someone had broken into his house. The way he described the situation made it sound like it had happened in the past. Christina asked him if he knew who did it. He answered calmly, Yeah, he's standing right in front of me and has a rifle pointed at my face.
Christina asked him to give her a description, to which he replied rather disdainfully, Some EMO kid with dark brown hair parted in the middle. She couldn't believe that someone would say that if they had a gun pointed to their head. She told him to get out of the house and he ran down the street and watched as the intruder followed him out then stood on his porch, while still pointing the rifle at him as he ran.
Not many calls get to Christina but she remembers one that saddened her. It was a call from a senior woman and Christina could hear in her voice that she was just trembling. She was terrified. Her husband had gone on a rampage throughout the house searching for her. She said that that her husband used to be the sweetest man until dementia changed his personality. This man, whom she loved, had turned into a person who terrorized her. She had gone into a room and, despite being petit, she managed to push some furniture against the door. She didn't know what to do. She had thought of jumping out the window but was afraid she'd break something. Christina kept talking to her until the police arrived.
It's the shear variety of calls that makes being a 9-1-1 Police Dispatcher so exhilarating. It's one of the reasons Christina loves being a dispatcher. The other is the people she works with.
I love the fact that when I go into work, it feels like I'm with my second family, says Christina. Then I go home to be with my other family.
The shiftwork of four days on and four days off only enhances that familiarity. Each shift is 12 hours long, so they get to know the other dispatchers intimately, especially when the work can be intense. During the night shift, they like to have a little laugh to keep everyone alert.
Christina likes to be physically active, and on her extended days off, she explores the great BC wilderness, backpacking through the mountain peaks or hiking to the many lakes in the area.
The best part of shiftwork is the long stretch of days off, says Christina. You get an opportunity to treat every weekend like a long weekend. You only have to take four days off to get a 12-day holiday.
And when you come back after four days off, you are looking forward to seeing your work family that you have been away from, says Christina.
---
Can't get any better than that!
When he was in North Dakota working in the oil and gas sector, becoming a 9-1-1 Police Dispatcher was the furthest thing from André's mind. But, he did want to get back to Canada, so he started to do a little research on what job opportunities there were back home.
He discovered that BC was looking for 9-1-1 Police Dispatchers. He read the work description on the BC RCMP website and something clicked. He thought that this job would fit his personality perfectly. The work was dynamic and fast paced. That's what he was looking for.
Previously, André had been in the Coast Guard, an actor, and he even owned a restaurant, so he obviously was accustomed to change and diversity. He applied, trained, and for the past five years, has been a dispatcher at the Island 9-1-1 Dispatch Centre in Courtenay.
This career is the closest thing to a calling than any other work I have done, says André. It's well suited to me.
André also liked the idea of being a vital part of the RCMP family. After all, his father was a Mountie who retired after 30 years. His father was posted in communities across Canada but, as the youngest of four children, his father had settled into his final posting in New Brunswick so André grew up in Fredericton.
Dispatchers definitely know all about change. While there is some repetition in the job, every call is unique.
One minute you can be dealing with a property file, such as a stolen bike or lost wallet, says André. The next minute you can take a call that is highly emotional, where there is an incident in progress, and all of sudden you are on the edge of your seat and the stress is on. You have to incorporate different aspects of what you've learned in your training, and on the job, to achieve the best possible outcome.
André credits being part of a cohesive team of good people that makes the job fun, light, and far more enjoyable.
When a serious situation occurs, once it is over, you need to lighten the mood in the room, says André. It's important to have a laugh in between all the very serious things we have to deal with daily.
Today, André is the Shift Supervisor of Team 1 and works two days and two nights, 12 hours each, with four days off. Team 1 works with the same police officers on the watch at the detachments. They match their schedule so they are working with the same group of people all the time.
You get to know the officers; how they work and what they need, says André. We all work together.
Still, there are many variables and unknowns every day.
We are trained to deal with the unexpected, says André. They give us all the training and the tools we need to assess and work through any and all situations that might come from a 9-1-1 call or over the radio talking with officers. As a result, over the years, he has honed the skills of being detail-oriented and a multi-tasker.
There is no one personality suited for a career as a 9-1-1 Police Dispatcher. Everyone brings something to the team that can assist others in different ways.
When we train people, we always tell them that there are 100 different ways to make a successful file, says André.
That said, he pointed out that it would be difficult to be a shy person when doing this job. You are dealing with so much confrontation, whether it is on the phone with people when they are stressed out and may be yelling at you, or not hearing you because they are so frantic. You really need to speak up to get your point across.
We are trained to do everything efficiently, quickly, precisely, and to get that information out to where it needs to be in a timely manner, he says. But with a trainee, you have to do the opposite. You have to work with them when they are learning, understand they will make mistakes, so they can learn how to do it right. It's inefficient, slow and clumsy in the beginning… and stressful! There are some situations where you have to be stern to get callers to calm down so you can get the information you need for the police officers. It can be overwhelming.
The most important thing to have in this job is self preservation, says André. Look after yourself first. If you feel like something is getting to you, you have to address it. You can't ignore it because it is just going to lead you down the wrong path.
For André, exercise is the number one thing he needs. He runs to clear his head. If something is on his mind, he finds that by the end of the run, he has worked out the issue and is done with it so it doesn't weigh on him when he is on his days off.
André remembers some of the more challenging calls.
It was the middle of the night, and we started getting 9-1-1 calls about a Tsunami. People were getting notices on their smartphones saying: Potential Tsunami coming to the north island as a result of an earthquake off the coast of Alaska. Yet, the 9-1-1 Police Dispatch Centre had not received an emergency message.
We had to call every one of the detachments, wake them up, and tell them to evacuate their towns and to move people to the highest point, away from shore.
However, in the end, it didn't translate into a major event. There was no major wave of water. However, it was a great training scenario for everyone. In fact, today's alert systems are far superior.
People can set up the Emergency Broadcast System on their smartphones and get the emergency alert immediately.
There are times when other RCMP units or teams call the 9-1-1 Police Dispatch Centre. He recalls when BC RCMP Air Services were flying home and heard something over the radio about a helicopter crash. They contacted us first to notify us of the accident. They started searching for the helicopter but it was very difficult to find in the densely wooded area. It took a few minutes but eventually they located the crash site. The fire and ambulance services were on scene in minutes.
It's calls like that when you have to call out multiple specialized units, such as the calling the Emergency Response Team for a weapons complaint, or getting the Police Dog Services involved to track a suspect, says André. These units demonstrate what services the RCMP have to provide support. That's when it is the most interesting. Particularly when you have a positive outcome and you know you've done the job right. That's the most satisfying. I enjoy the team atmosphere.
André recognizes that it's the people he works with that make his job as a dispatcher enjoyable.
When you work with people who are down in the trenches with you doing difficult work, says André. You are supporting them when they have a difficult call, and you know they will support you.
He likens this bond to a sports team that knows how to work together during challenging times. You become so close knit with these people that they become like family.
If you have a positive work environment, where you can talk through situations, and you can have a good laugh with them, it can be quite fun. The things about this job, adds Andre, all the stressors and the emotions you have to deal with can elevate you in all other aspects of your life.
This job has taught André to be much more efficient, detail-oriented, and a taskmaster. At home, it has served him very well in managing his three young children and all of their activities. He is able to really listen to them and what is going on in their lives. This job has made him a better person.
We are helping the public and providing a service that you can be proud of, adds André. And I am very proud of what I do for the RCMP.