Charges laid in Christmas 2020 collision
Coquitlam, BC Highway Patrol
2022-01-26 08:59 PST
File # BCHP Burnaby 2020-2970
On December 27, 2020 at approximately 9:00 AM, police and emergency services responded to a collision on the Brunette overpass at Highway 1 in Coquitlam which injured a family of five, three seriously.
BC Highway Patrol Burnaby assumed conduct of this complex criminal collision investigation with assistance from the Integrated Collision Analysis and Reconstruction Service, the Integrated Forensic Identification Section and the RCMP Forensic Laboratory.
After months of painstaking work which included evidence gathering, witness interviews, search warrants and completion of technical reports, a Report to Crown Counsel was submitted for charge recommendation.
On January 18, 2022, Crown Counsel approved charges of Flight from Police and three counts of Dangerous Driving Causing Bodily Harm against 22-year old Nupur Singla of Vancouver. She is scheduled to make her first court appearance on March 2, 2022 in Port Coquitlam Provincial Court.
This type of investigation is very complex in part due to the technical nature of investigating collisions, says S/Sgt. Quentin Frewing, NCO in charge of BC Highway Patrol Burnaby. As a result, it takes considerable time and effort from many police officers and experts to build the file to the standard expected of Crown Counsel before it can be sent for charge recommendation.
No further details are available as the matter is now before the courts.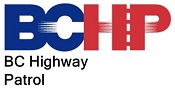 Released by

Cpl. Mike Halskov

Media Relations Officer
BC Highway Patrol
bchp.rcmp.ca
14200 Green Timbers Way, Surrey, BC V3T 6P3 - Mailstop # 804
Office: 778-290-2377
Fax: 778-290-6071


Email: E_BCHP_Media@rcmp-grc.gc.ca

Follow Us: