IHIT investigating the death of Kenneth Howe
Burnaby, Integrated Homicide Investigation Team
2021-08-15 08:29 PDT
File # 2021-0974
The Integrated Homicide Investigation Team (IHIT) is calling on the public to help further its investigation into the suspicious death of 38-year-old Kenneth Thomas Howe.
Burnaby: On August 12, 2021 at 6:00 a.m., Burnaby RCMP were called to a report a deceased male near the 6200 block of Darnley Street, Burnaby, B.C. Front Line officers from the Burnaby RCMP arrived on scene and found the body of a male in the commercial area. The death was determined to be suspicious and IHIT was called in to investigate.
The area was immediately secured and thoroughly examined by IHIT investigators and forensic specialists from the Integrated Forensic Identification Services (IFIS). IHIT will be working with the B.C. Coroners Service, who will be conducting its own concurrent fact-finding investigation. An autopsy will take place next week.
The victim has been identified as 38-year-old Kenneth Thomas Howe, of Surrey, B.C. Investigators are working to develop a timeline of Mr. Howe's activities prior to his death. They are also seeking dash cam video from anyone who was travelling in Burnaby near Norland Avenue and Kensington Avenue north of Highway 1 between 10:00 p.m. on August 11 and 6:00 a.m. on August 12, 2021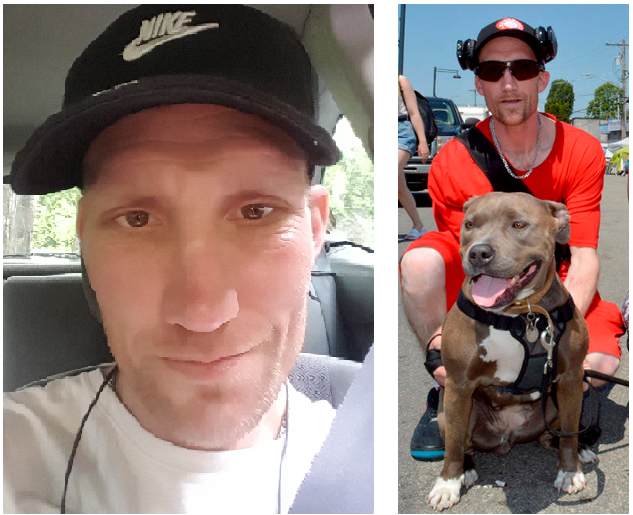 (Image of Howe) (Image of Howe and Aurora)

Although Mr. Howe was not believed to be involved in the Lower Mainland gang conflict, his death appears to have been targeted, says Corporal Tim Pierotti of IHIT, Mr. Howe was known to frequent North Surrey and was always with his dog, Aurora.

Anyone with information regarding Mr. Howe and Aurora's recent whereabouts or dash cam video is asked to contact the IHIT Information Line at 1-877-551-IHIT (4448) or by email at ihitinfo@rcmp-grc.gc.ca.

Released by

Sgt. David Lee

Integrated Homicide Investigations Team (IHIT)
14200 Green Timbers Way, Surrey, B.C. V3T 6P3
Office: 778-290-4554
Fax: 778-290-6102


Email: bcrcmp-grcencb@rcmp-grc.gc.ca

Follow Us: