Staying safe this Halloween from Lillooet RCMP
Lillooet
2022-10-26 23:12 PDT
As we all prepare for Halloween festivities this weekend and the 31st, the Lillooet RCMP have some tips for celebrating safely. First, discussing Halloween safety with your trick-or-treaters should be a priority before leaving your home.
Trick-or-treaters
Never trick-or-treat alone; trick-or-treat with a group or an adult
Be visible. Wear bright colours or reflective gear, avoid wearing a mask that restricts your vision, and use a flashlight
Don't go into the house for your treats, always wait outside.
Only go to well-lit houses
Have an adult inspect your treats before you eat them
Watch for cars pulling out of driveways and backing up
Stay on sidewalks and pathways whenever possible
Reminders for motorists
Halloween means there will be children on the streets. Drivers need to use extra caution
Drive slowly in residential areas where children are more likely to be trick-or-treating. Reduce your speed and stay alert
Slow down and proceed with caution when entering and exiting driveways or backing up
Firework regulations
The District of Lillooet has bylaws pertaining to fireworks
Everyone is required to have a permit to discharge and possess fireworks
Discharge of firework on public land is an offence
The discharge of fireworks can only happen on October 31st or if you have a special permit issued by the Fire Chief
Under Part 5 section 34 Peace or Police Officer are named as being able to enforce the bylaw. This section also allows for the seizure of fireworks if they do not have a permit
Fireworks aren't kids play; every Halloween children and adults end up at hospital emergency rooms for firework-associated injuries.
Lillooet RCMP wish everyone a safe, fun, and spooky Halloween!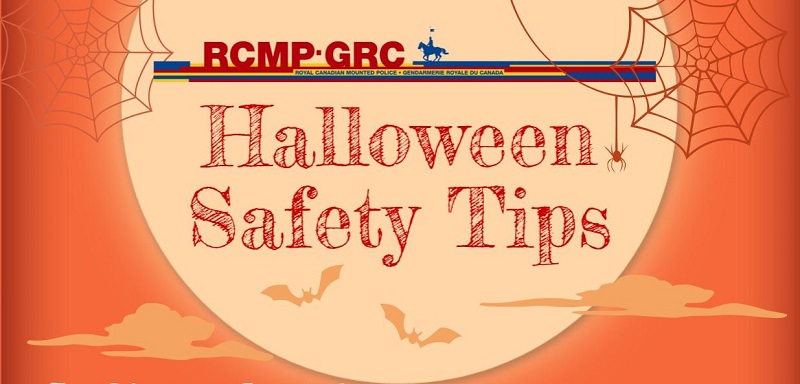 Released by

Cst. Andrew Hodges

Media Relations Officer
Lillooet RCMP
317 Main St Lillooet BC V0K 1V0
Office: 250-256-4244


Email: andrew.hodges@rcmp-grc.gc.ca

Follow Us: