Two vehicle collision turns fatal
Fort St John, BC Highway Patrol
2022-01-27 12:14 PST
File # BCHP FSJ 2022-745
A two vehicle collision which closed the Alaska Highway at the 259 Road on Wednesday, January 26, 2022 in Fort St John has lead to one fatality.
The lone driver of the eastbound vehicle, a man in his forties from the local area, succumbed to his injuries sustained in the collision while being treated at the Fort St John Hospital. His family was at his side.
BC Highway Patrol would like to remind the public to wear their seatbelt when travelling in a motor vehicle and to ensure that drivers get proper rest before operating a vehicle.
"Driving tired is driving impaired" says Sgt. Andrew West of BC Highway Patrol in Fort St. John.
The investigation into the the collision is ongoing by the BC Highway Patrol Fort St John. If you or anyone you know may have additional information related to this matter, please contact BC Highway Patrol in FSJ at (250)787-8140.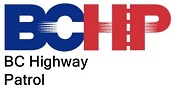 Released by

Cpl. Mike Halskov

Media Relations Officer
BC Highway Patrol
14200 Green Timbers Way, Surrey, BC V3T 6P3 - Mailstop # 804
Office: 778-290-2377
Fax: 778-290-6071


Email: E_BCHP_Media@rcmp-grc.gc.ca
Website: bchp.rcmp.ca

Follow Us: