Frontline officers respond to a weapon complaint in Crofton
bc.rcmp.ca/newsroom
2021-07-12 08:37 PDT
File # 2021-10720 Handgun turns out to be a BB Gun
On July 9th, 2021 at 7:43 pm the North Cowichan/Duncan frontline officers responded to a report of a male with a handgun in the 1000 block of Joan Avenue, Crofton. Upon locating the male, the officers safely took him into custody and located the handgun, which turned out to be a Glock replica BB Gun. Charges are not being pursued at this time.
This is an image of a replica BB Gun.
When dealing with weapons calls our officers are trained to approach these situations ensuring their safety as well as the safety of the public. Handling replica weapons in public places is not recommended as the public and police may mistake the replica for a real gun.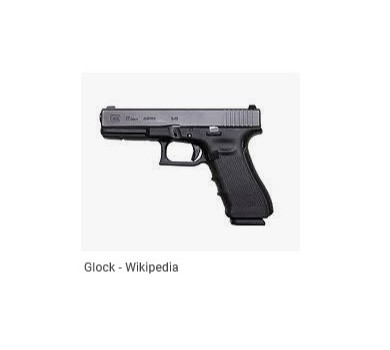 This is an image of an actual Glock 9mm handgun.

If you saw someone was handling a replica would you be able to tell if it was real or not? Now imagine someone pointing this replica at you....

Did you know that if a replica is used while committing a crime, the person could be charged criminally for using a weapon while committing an offence?

"I'm pleased that our frontline officers were able to safely deal with this situation and no one was hurt.", says North Cowichan/Duncan Detachment Commander, Inspector Chris Bear.

Released by

Cpl. Cari Lougheed

Media Relations Officer
North Cowichan/Duncan Detachment
6060 Canada Avenue, Duncan, BC V9L 1V3
Office: 250-748-5522
Cell: 250-709-2590
Fax: 250-746-2126


Email: NCD-Media@rcmp-grc.gc.ca

Follow Us: