Surveillance photos - You can help!
Langley
2021-02-25 08:23 PST
File # 2021-4249, 6049, 6125 & 6288
Langley RCMP is seeking the assistance of the public with the following investigations:
2021-4249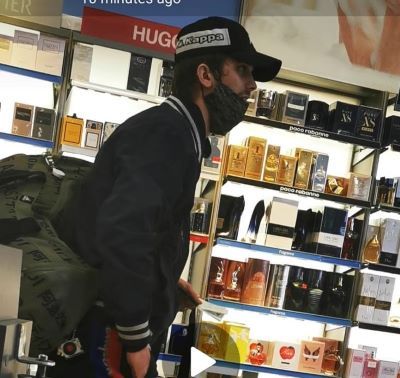 The pictured male is alleged to have stolen perfume from the Willowbrook Shopper's Drug Mart on February 6th. His is described as Caucasian, in his 20's, approximately 5'10, and 150 lbs. He was wearing a dark baseball cap, black jacket with white stripes and he was carrying a dark backpack and canvas bag.
2021-6049
The pictured Komatsu 27 excavator was stolen sometime between February 17th and 21st. It is worth approximately $9000. It had been stored on a property on Crush Crescent.
2021-6125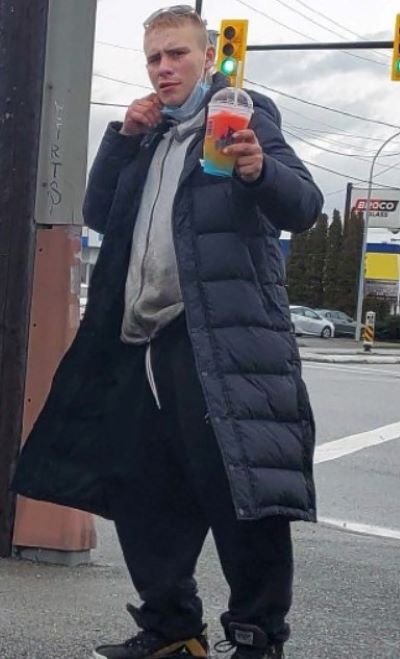 Police allege the pictured male stole a variety of electric grooming items from the Shopper's Drug Mart on Fraser Highway on February 22nd.
2021-6288
It is alleged the pictured male stole a generator from the Home Hardware in Aldergrove on February 24th. He was assisted by a second male described as Caucasian, wearing blue and black pajama pants, a black shirt, dark grey jacket, black hat and grey shoes.

If you have information that might assist with any of the above investigations, please call Langley RCMP at 604532-3200. Should you need to remain anonymous, please call CrimeStoppers:

There are two ways to leave an "anonymous tip" with Crime Stoppers.

Talk: 1-800-222-8477

Type: www.solvecrime.ca


Released by

Cpl. Holly Largy

Media Relations Officer
Langley RCMP Detachment - "Connected with our Community"
langley.rcmp-grc.gc.ca (English only)
22180 - 48A Avenue, Langley, BC V3A 8B7
Office: 604-532-3231
Cell: 778-991-7932
Fax: 604-532-3239


Email: holly.largy@rcmp-grc.gc.ca

Follow Us: