Santa's Naughty List of Surveillance Photos - Can you help?
Langley
2019-12-19 12:02 PST
File # 2017-43307, 44012, 44125 & 44941
Langley RCMP is seeking the assistance of the public with the following investigations:

2019-43307
Police alleged the pictured male stole a bicycle from the bike rack at RE Mountain Secondary School on November 29th. The male is described as Caucasian, and he was wearing a black hooded jacket, darker colour jeans and white running shoes. The mountain bike is described as light blue in colour with the word 'KONA' in black lettering.
2019-44012
It is alleged the pictured males stole mail from an apartment complex in Langley City on December 6th.
2019-44125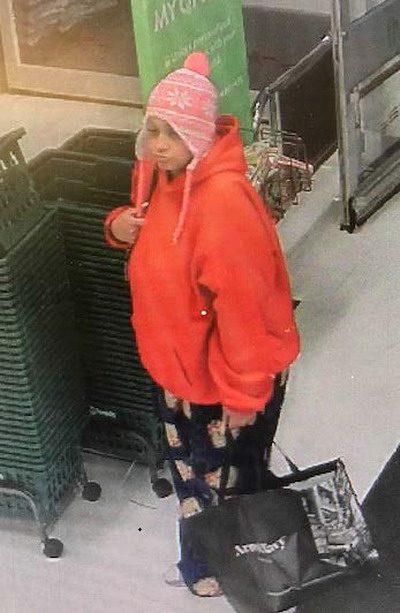 The pictured female stole product from the Langley City Save on Foods on December 5th. The female is described to be in her mid-forties, 5'5 tall, heavy set and she was wearing a red hoody and pajama bottoms.
2019-44941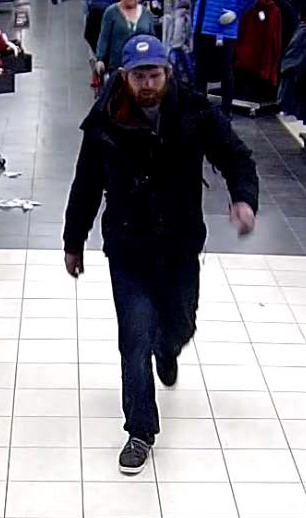 Police allege the pictured male stole a pair of electric heating gloves worth $250 from Mark's Work Warehouse on December 11th. He is described as Caucasian, in his 30's, approximately 5'10 tall and he was wearing multiple layers of clothing.

If you have information that might assist with any of the above investigations, please call Langley RCMP at 604-532-3200. Should you need to remain anonymous, please call CrimeStoppers:

There are two ways to leave an "anonymous tip" with Crime Stoppers.

Talk: 1-800-222-8477

Type: www.solvecrime.ca


Released by

Cpl. Holly Largy

Media Relations Officer
Langley RCMP Detachment - "Connected with our Community"
langley.rcmp-grc.gc.ca (English only)
22180 - 48A Avenue, Langley, BC V3A 8B7
Office: 604-532-3231
Cell: 778-991-7932
Fax: 604-532-3239


Email: holly.largy@rcmp-grc.gc.ca

Follow Us: