Victim identified in Richmond homicide
Richmond, Integrated Homicide Investigation Team
2021-08-10 10:43 PDT
File # 2021-0955
On August 7, 2021, at approximately 9:32 a.m., the Richmond RCMP responded to area of Cambie Road and No. 8 Road, in Richmond for an unresponsive male in a ditch. Upon arrival, RCMP First Responders determined it to be a homicide. The Integrated Homicide Investigation Team (IHIT) was called in to investigate.
IHIT investigators have completed processing the scene with the assistance of the Integrated Forensic Identification Section and the Richmond RCMP. The victim has been identified as 23-year old Christopher Singh, from Delta. Mr. Singh was known to police and had suspected involvement in the Lower Mainland gang conflict. Mr. Singh did not have a criminal record. This incident is confirmed to be a targeted shooting and does not appear to be a random act.
The details of the homicide are being released in efforts to obtain more information. Homicide investigators are looking to speak with anyone with information about Christopher Singh.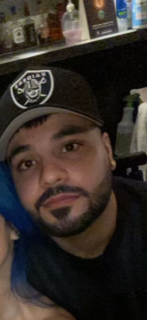 A timeline for Mr. Singh's activities is being established, says Sergeant David Lee of IHIT, We are asking anyone who may have had contact with Mr. Singh, to come forward.


Anyone with information is asked to contact the IHIT Information Line at 1-877-551-IHIT (4448), or by email at ihitinfo@rcmp-grc.gc.ca.

Released by

Sgt. David Lee

Integrated Homicide Investigations Team (IHIT)
14200 Green Timbers Way, Surrey, B.C. V3T 6P3
Office: 778-290-4554
Fax: 778-290-6102


Email: bcrcmp-grcencb@rcmp-grc.gc.ca

Follow Us: