RCMP training facility celebrates its 20th anniversary
B.C., Pacific Region Training Centre
2022-06-30 13:04 PDT
It has been 20 years since the Pacific Region Training Centre (PRTC) opened its doors in December of 2001.

PRTC is responsible for the design, development, and delivery of training and learning opportunities for all employees within the BC RCMP.




PRTC opened in 2001 under its first officer in charge, Inspector John McIntosh. When it opened, there 18 full-time who worked there, who, by 2003, lead PRTC to successfully run 178 courses. Today, there are 124 permanent positions, and they coordinate over 500 courses and training per year.
Since its opening, there have been multiple expansions and renovations that have helped PRTC transform and offer an even larger range of courses and training. Historically, the site used to house the Canadian Forces Officer Candidate School. In 2002, the driving track was completed and is one-third the size of the track at RCMP Depot in Regina. In 2005 the radio tower was built which is used for the Tower Climbing and rescue training course. The first firearms range was also completed in 2005, and then replaced a decade later in 2015 with the state of the art facility. In January 2007, the indoor Scenario Based Training Annex (SBTA) bubble was completed to complement the outdoor scenario training area that had replaced the original running track and soccer field.
The BC RCMP is the first to introduce the concept of Operational Skills Training (OST) or Block Training. The concept was later adopted nationally. Officers spend a week at PRTC brushing up on their previous police training. The BC RCMP OST course was held on April 17th, 2007.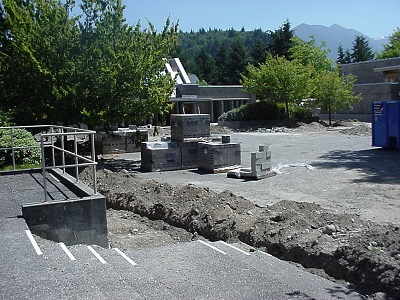 The COVID-19 pandemic caused interruptions as in person training had to be suspended for periods of time, but several of the PRTC training programs adapted and used innovative means to bring 24 courses to a virtual platform.
As the past years have shown, things and events out of our control have the power to disrupt society in unpredictable ways. Our role in ensuring a safe Canada is more important than ever, said Chief Superintendent Mark Le Page, Human Resources Officer. Meeting future challenges requires a professionally trained and agile workforce with partnerships across many groups. The Pacific Region Training Centre is the foundation for in service training and training of BC RCMP employees, along with other select partner groups.

This world class facility and innovative training initiatives, which have included some of the first virtual course deliveries in the nation, are why the Pacific Region Training Centre is a leader in police training throughout Canada.

Released by:
BC RCMP Communications
(778) 290-2929

Follow Us: