Victim identified in IHIT deployment to Surrey
Surrey, Integrated Homicide Investigation Team
2022-08-26 16:38 PDT
File # 2022-1076
The Integrated Homicide Investigation Team (IHIT) has identified the victim of Wednesday nights homicide in Surrey as 47-year-old Frank James of Surrey.
Background:
On August 24, 2022 at 11:15 p.m., the Surrey police detachment responded to a report of a man in medical distress inside his residence in the 18800-block of 76 Avenue, Surrey, BC. Officers and Emergency Health Services (EHS) attended the location and found a man having sustained life-threatening injuries. First responders performed emergency first aid, but the victim did not survive. As a result of the nature of the injuries, IHIT took conduct of the investigation and continues to work closely in partnership with the Surrey RCMP, BC Coroner's Service and the Integrated Forensic Identification Section.
IHIT is releasing the name of the victim at this time, in hopes of furthering its investigation. The victim is being identified as 47-year-old Frank James of Surrey.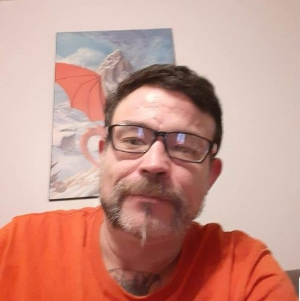 We're urging anyone who knew Mr. James to contact IHIT, says Sergeant Timothy Pierotti of IHIT. The investigation is still in it's preliminary stages and we continue to build a timeline of events and learn as much as we can about those involved.

IHIT is asking any associates of Mr. James, any witnesses or anyone traveling in the 18800 block of 76 Avenue, Surrey between 9:00 p.m. and 12:00 a.m. with dash cameras, to contact the IHIT Information Line at 1-877-551-IHIT (4448) or by email at ihitinfo@rcmp-grc.gc.ca.

Released by

Sgt. Timothy Pierotti

Media Relations Officer
Integrated Homicide Investigation Team
14200 Green Timbers Way, Surrey, BC V3T 6T3
Office: 778-290-5202


Email: ediv_ihit_media@rcmp-grc.gc.ca
Website: homicideteam.ca

Follow Us: